Today is September 23rd. Since I don't normally mention the date in my blog, it's gotta mean something really significant, right? Ha, ha – WRONG, YOU IDIOT. It's merely my birthday. My 27th birthday, in fact. I think twenty-seven sounds like a pretty good year, despite what so many rock legends managed to do to themselves at this age. I promise I will neither increase my drug usage nor take any Neil Young lyrics too much to heart this year, just to prove to everyone that twenty-seven isn't so bad.

To celebrate, a small handful of friends and I will be having dinner and drinks at a local restauranto-bar thing. I expect to have a nice, mature, casual time. Not too much fuss. Of course, now that I've said that I've just jinxed the plan and will somehow end up drunk to the tits and singing Chicago's "Glory of Love" in public – possibly into a microphone (but now that I've said THAT, we're back to the casual evening I'm intent on having. Excellent.).

Bonne fête to my fellow are-we-Virgos-or-are-we-Libras? birth date sharers.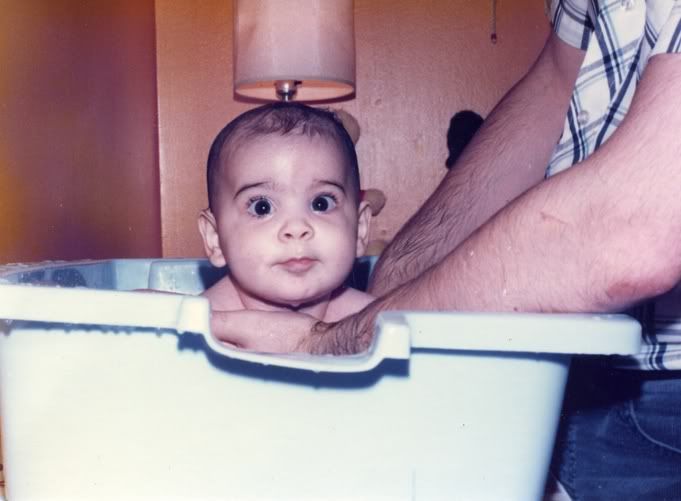 That startled, wet monkey above would be me nearly 27 years ago.
Happy Birthday, baby!