Along with documenting my meals and exercises and moronic things that occur on Sex and the City, I use my little journal for one more disturbing task: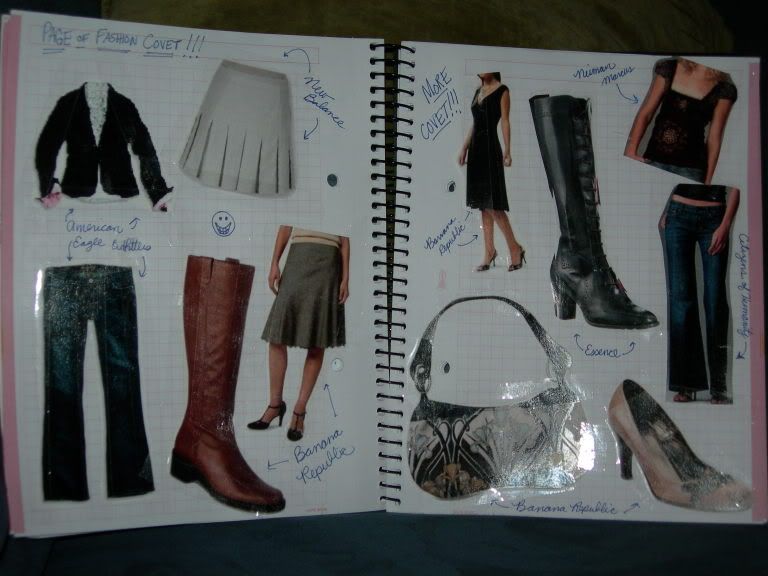 Coveting!

The shiny parts in the photos are actually the puddles of drool I left while viewing these beauties.

Some of these items are things I would buy if I had oodles of money (like the boots from Essence), some are things I'll buy if they go on sale or if the mood strikes me (the American Eagle blazer) and some are things I'd like once I achieve a more respectable girth (the Citizens of Humanity jeans).
I see in my future more Pages Of Want, but I'll be sure to branch out into other areas. Perhaps electronics, kitchen stuff and maybe even Things I Desire After Having Suffered Through an Episode of Desperate Housewives (Botox! Something to strangle Susan with! Tubal ligation!).